Finally after a long time I received the LEGO Jabba's Sail Barge. A nice addition to my collection and homage to the original trilogy films. The scene of Luke escaping from Jabba using his Jedi skills is iconic and well known.
I plan to combine this with the 9496 Desert Skiff set. Both added together will make a nice diorama of the scene.
This set comes with a poster, and my set also came with a promotional LEGO Star Wars storage box with 2 compartments.
History of Jabba's Sail Barge
The Khetanna was an LO-KD57 luxury sail barge manufactured by Ubrikkian Industries that was modified to suit the needs of the Hutt crime lord Jabba. After the Jedi Knight Luke Skywalker killed Jabba's pet rancor Pateesa, the crime lord demanded Skywalker and his companions Han Solo and Chewbacca be executed at the Great Pit of Carkoon. The Hutt and his entourage traveled to the pit in Khetanna in order to view the executions, but the prisoners managed to board the sail barge and kill Jabba, destroying the sail barge as they escaped. [1]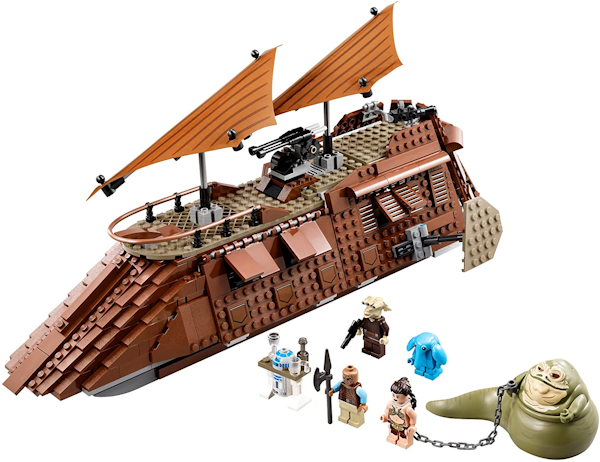 LEGO set details:
Year released
2013
Recommended age
9+
Box dimensions
48 x 37.8 x 7.1 cm
18.9 x 14.9 x 2.8 in
Weight
1587 g
56 oz
Number of books
2
Number of sticker-sheets
1
Number of parts
825
Number of minifigs
6
Finished dimensions
42.5 x 12.4 x 20 cm
16.7 x 4.9 x 7.9 in
---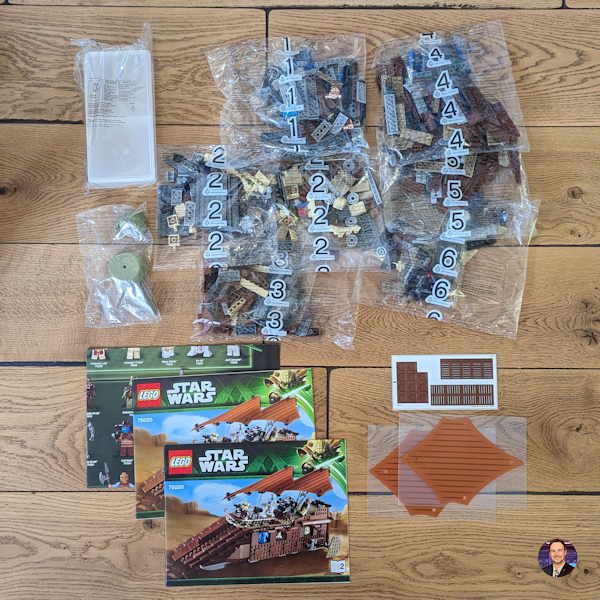 Fully opening
The interior can be seen when all sides and back are opened, and the top removed.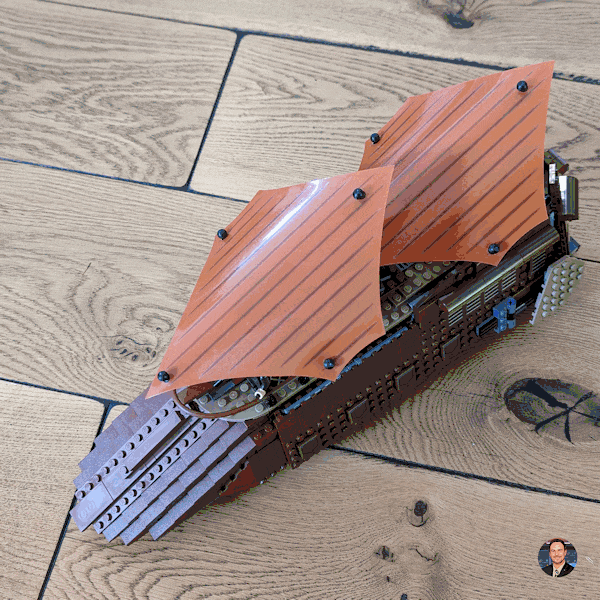 Interactive parts
There are a few interactive bits with this kit:
Opening forward canon
The canon at the front can be opened and will move automaticaly out.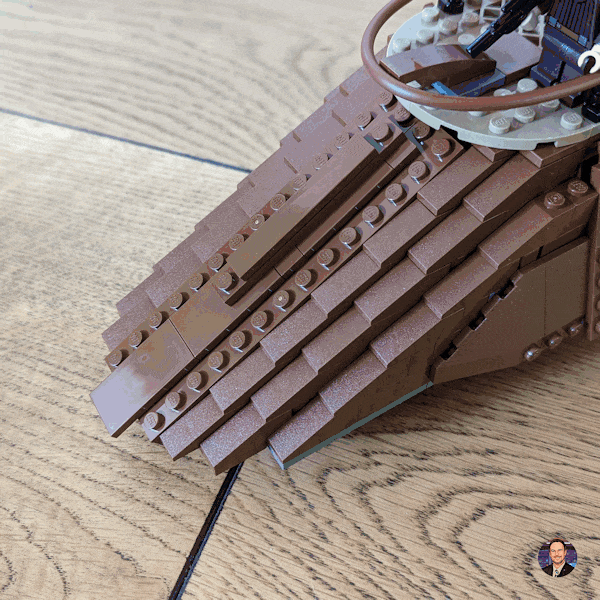 Opening of the sides
The 4 sides can be opened independantly to expose the interior.
Opening of the back
The back can also be opened, exposing the musician.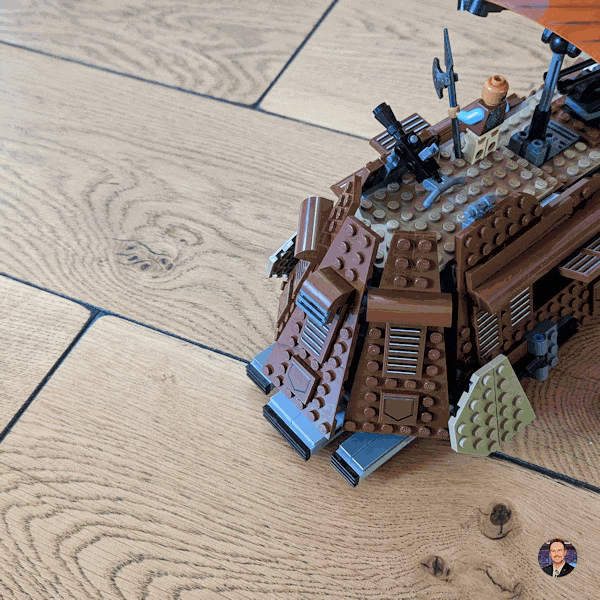 Rotate musician
The musician at the back can be rotated.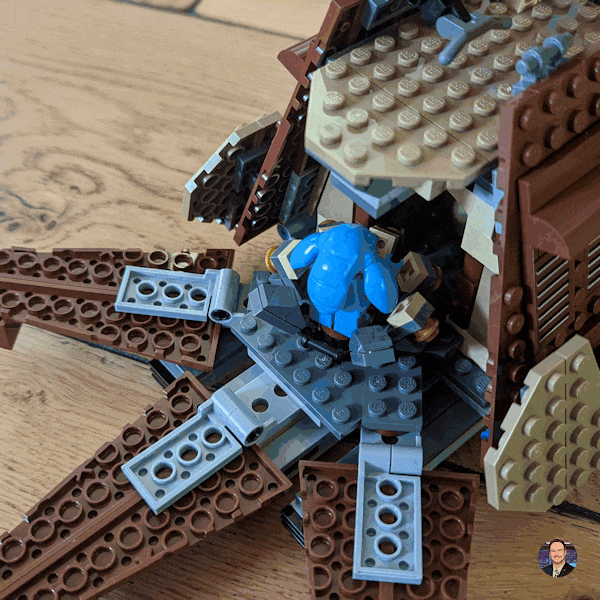 Rotate top gun
The gun at the top can rotate and swivel.