The A-Wing Starfighter[1] is the next UCS LEGO set for me to build. It looks nice and think is a good asset to my collection. The box feels heavy so it will end up as a nice heavy build. Which I hope means there is nice details and sturdy construct.
It seems in my box I received an extra sticker-sheet for the cockpit cover.
From bag 5 it is getting heavier and that makes it bit more difficult to add the new sections, but of course it isn't completely impossible. When adding bag 11 (after building the stand) it won't be possbile to put the starfighter on its own due to the wings at the bottom.
History of the A-wing Starfighter
The A-wing starfighter, also referred to as A-wing, was a type of starfighter. During the Early rebellion against the Galactic Empire and the Galactic Civil War, the Alliance to Restore the Republic and the New Republic used the RZ-1 A-wing interceptor. Approximately thirty years later, a different and upgraded variation of the A-wing, the RZ-2 A-wing interceptor, was used by the Resistance during the First Order/Resistance War.[2]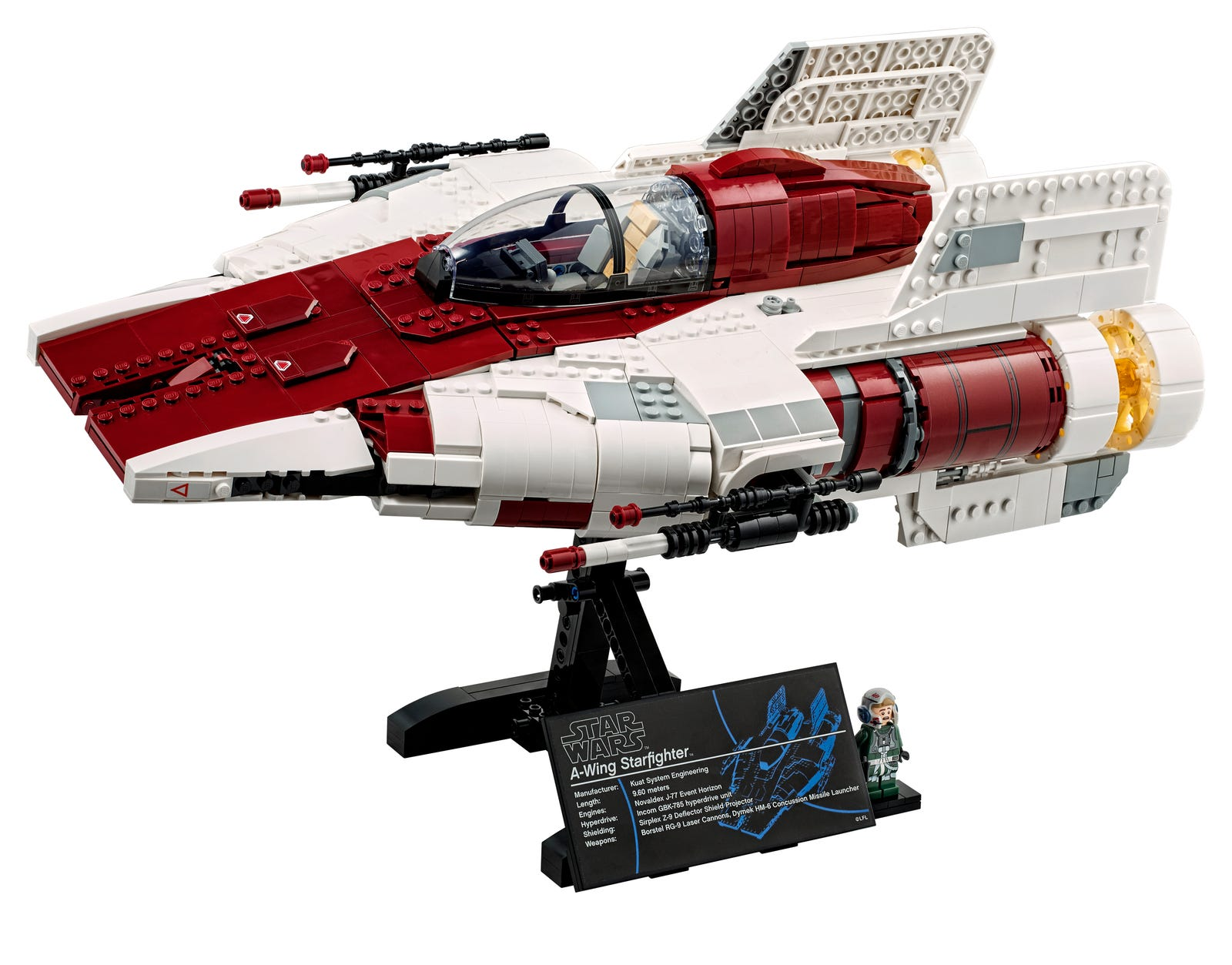 LEGO set details:
Year released
2020
Recommended age
18+
Box dimensions
57 x 37 x 8 cm
22.4 x 14.5 x 3.1 in
Weight
2346 g
82.7 oz
Number of books
1
Number of sticker-sheets
2
Number of parts
1673
Number of minifigs
1
Finished dimensions
42 x 26.5 x 26 cm
16.5 x 10.4 x 10.2 in
---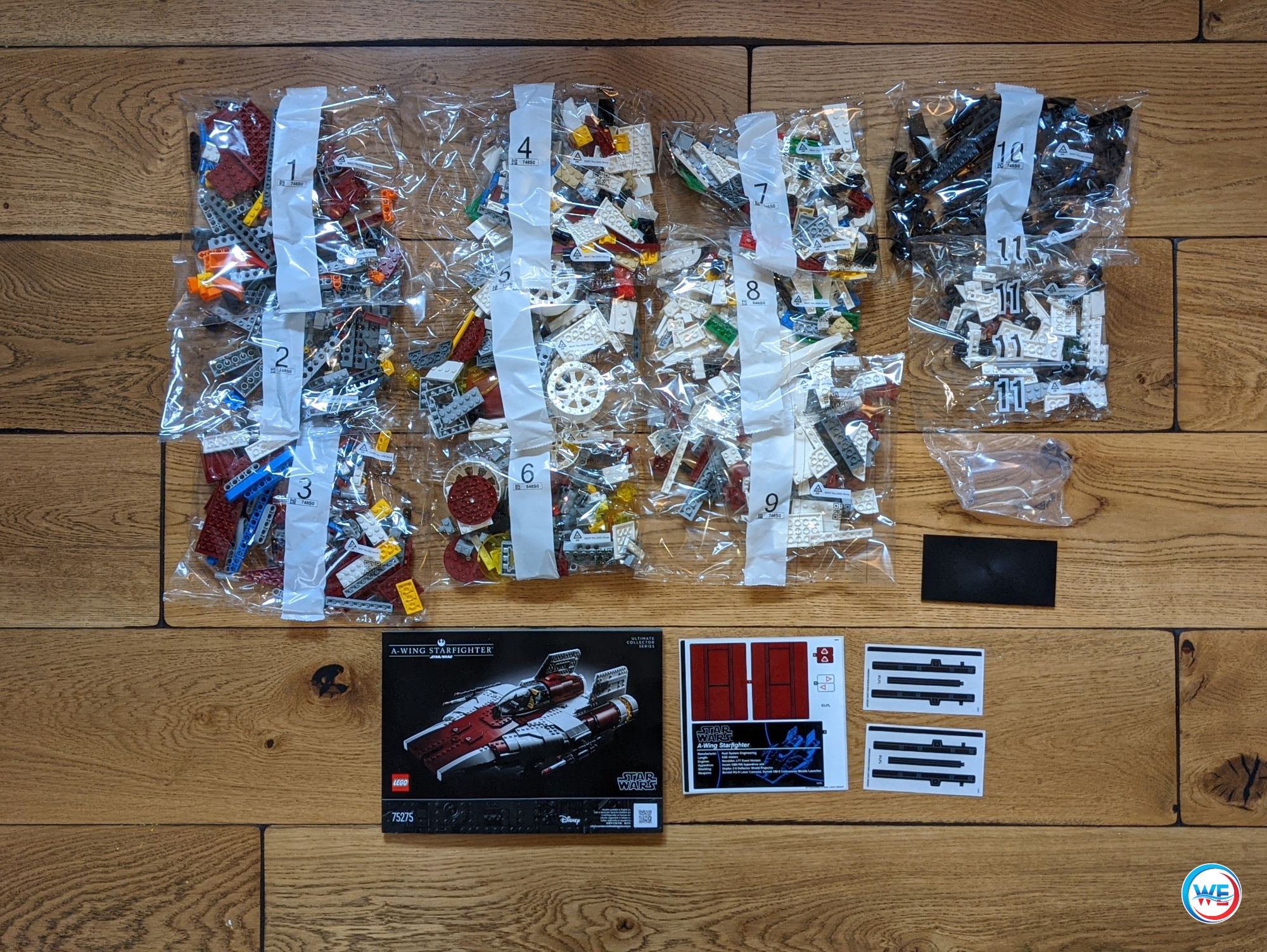 Interactive parts
There one interactive bit with this kit:
The side-weapons are inter-connected and when rotating one will rotate the other. They will only rotate 180°, pointing backwards.