As part of my LEGO Star Wars collection I also started to purchase the helmets. I already have the Stormtrooper Helmet [1], Boba Fett Helmet [2] and TIE Fighter Helmet [3]. In this article I am showing my progress of building and my experience of the Darth Vader Helmet [4].
The Darth Vader Helmet is a nice build. Even though there is a lot of black and sometimes it is difficult to see clearly where each bit goes, it is easy to build. The only thing which could be a bit of a struggle is the back and sides of the helmet that fan out.
History of Darth Vader Armor
Darth Vader's armor, serial number: E-3778Q-1, was designed to maintain and protect the young Sith apprentice's charred body while exuding an air of intimidation and control. His suit followed an ancient Sith tradition, in which the warriors of the dark side of the Force would adorn themselves in heavy armor. The suit's construction incorporated Sith alchemy to augment Vader's severely diminished physical strength and vitality.[5]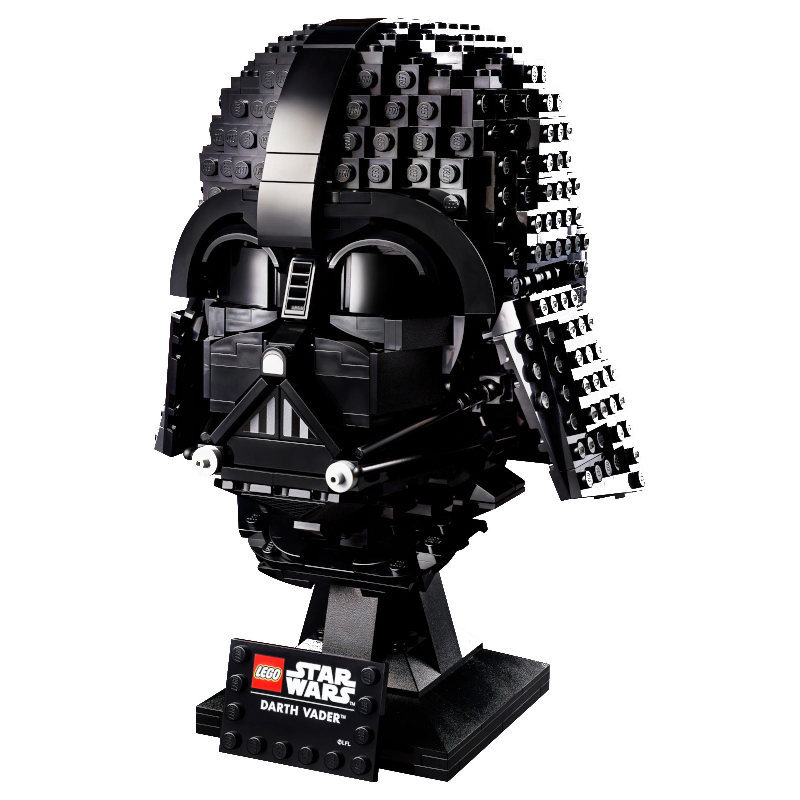 LEGO set details:
Year released
2021
Recommended age
18+
Box dimensions
19 x 35 x 11.5 cm
7.5 x 13.8 x 4.5 in
Weight
1024 g
36.1 oz
Number of books
1
Number of sticker-sheets
1
Number of parts
834
Number of minifigs
0
Finished dimensions
13 x 18 x 15 cm
5.1 x 7.1 x 5.9 in
---