I received the Armored Assault Tank (AAT) [1] from my brother-in-law as an unexpected present. It is a nice addition to my LEGO Star Wars collection as one of the smaller sets.
History of the Armored Assault Tank
The Armored Assault Tank (AAT-1 or AAT) was a medium-sized repulsor tank used mainly by the Trade Federation and the Confederacy of Independent Systems prior to the rise of the Galactic Empire. The tank had heavy frontal armor that gave it the capability to plow through walls, and it was heavily armed with a payload of 57 shells. The tank required a crew of four battle droids to be fully operated and was able to carry six additional battle droids onto the battlefield. The tank's reactor and power and communications gear were kept in the rear for protection. [2]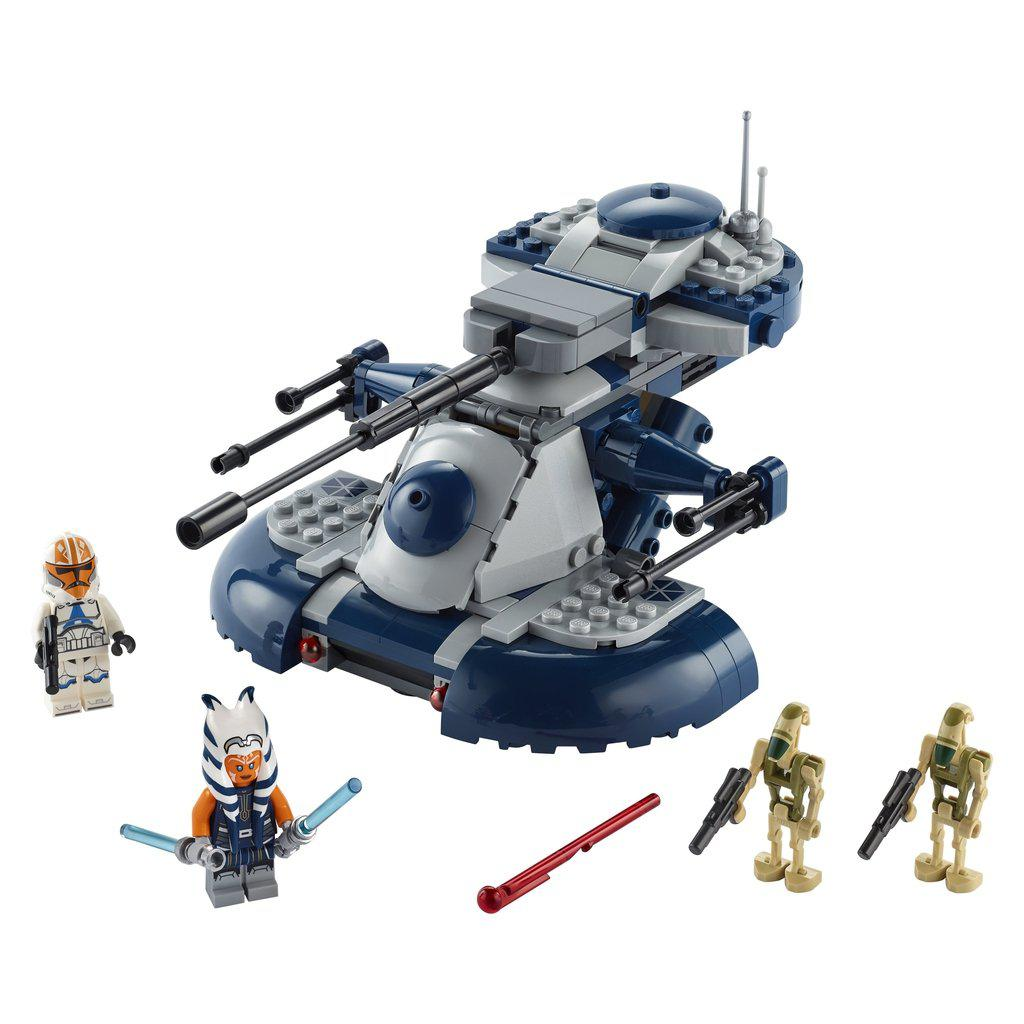 LEGO set details:
Year released
2020
Recommended age
7+
Box dimensions
35.1 x 19 x 5.7 cm
13.8 x 7.5 x 2.2 in
Weight
445 g
15.7 oz
Number of books
1
Number of sticker-sheets
1
Number of parts
268
Number of minifigs
4
Finished dimensions
14.8 x 21.5 x 13 cm
5.8 x 8.4 x 5.1 in
---
Building the kit
The build was easy and pretty straight forward. Since it is a small build it isn't difficult to put all the bits together. The only part which takes a bit of force and making sure it is in the right position is the turret at the top.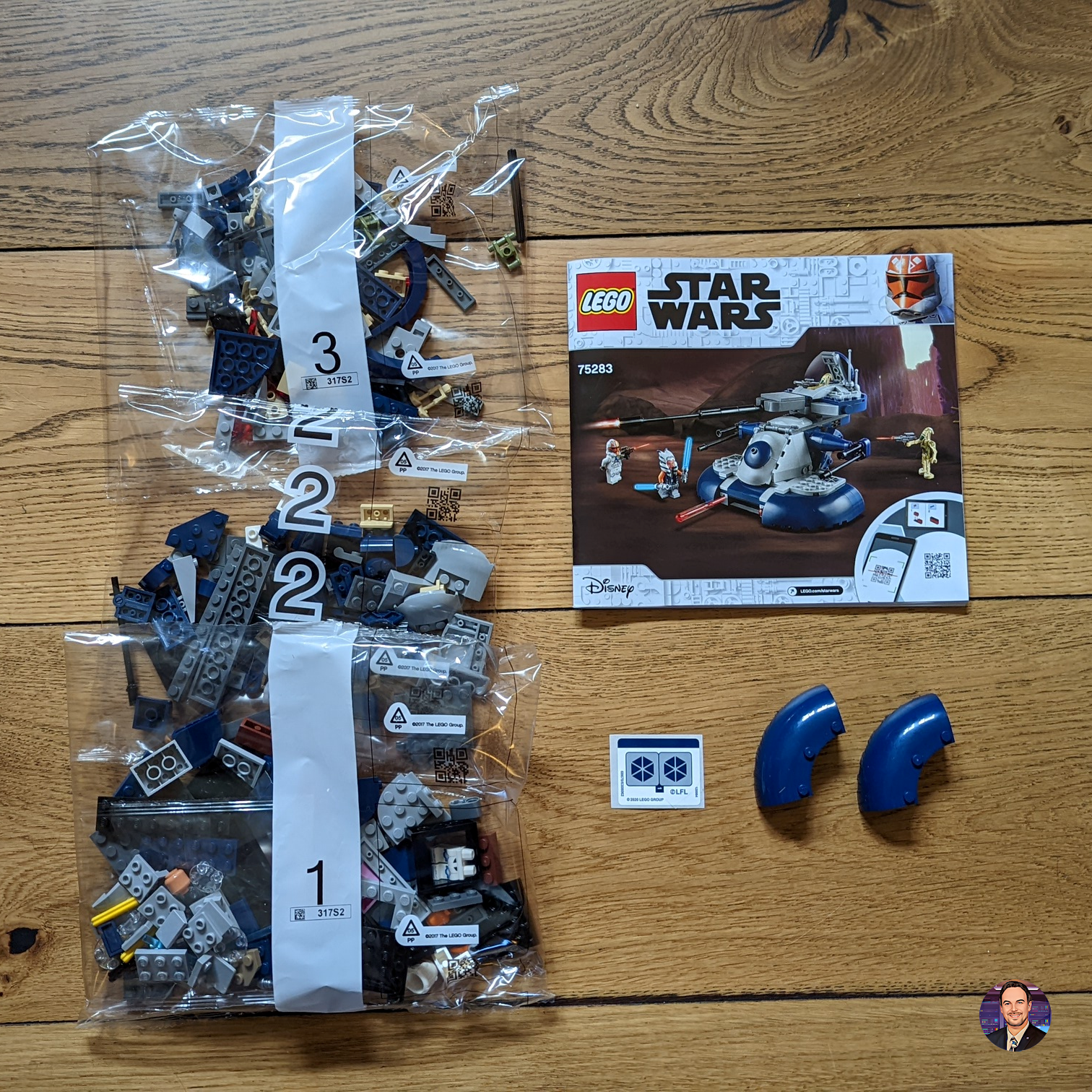 Interactive parts
There are a few interactive bits with this kit:
Tilt and rotate the canon
The canon can be tilted by lifting the canon itsels, and it can swivel also.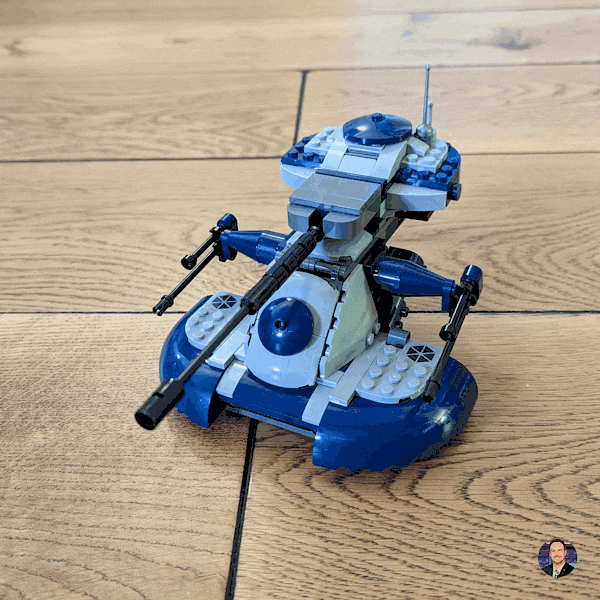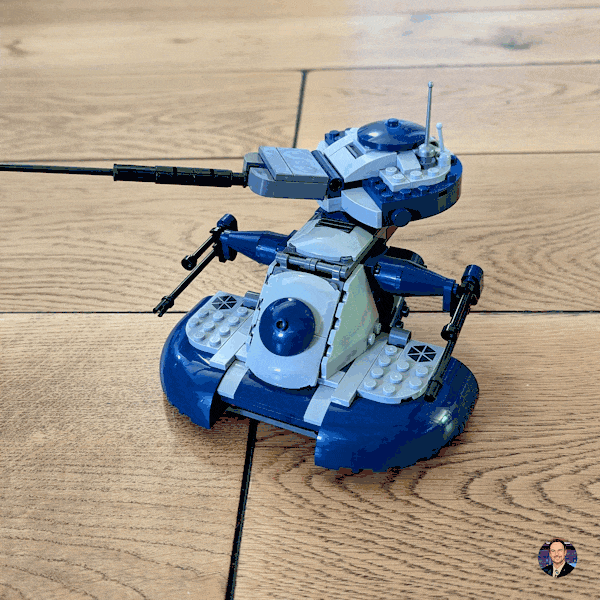 Top Hatch
The top hatch can be opened to house a minifig.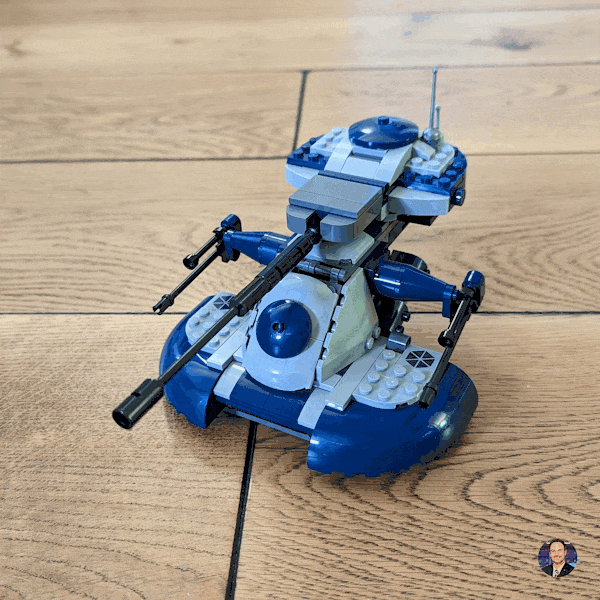 Bottom Hatch
The bottom hatch can also be opened and can fit a minifig.